EHS Solutions to Make Your Job Easier
A Quick Word from Us
Our president would like to say hello and tell you a little about Prismatic Data Solutions and how our EHS suite can benefit your organization.
WHY CHOOSE US
Enable your organization to increase efficiency, create safer work environments, and improve compliance, all while reducing costs. Prismatic's leading edge software makes it possible.
Schedule a Demo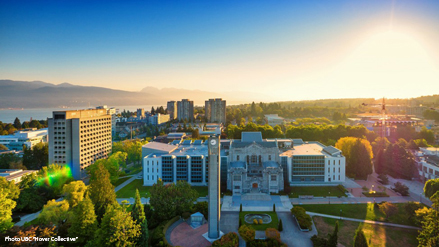 Our EHS solutions suite is designed for large-scale organizations - we understand their unique safety challenges and regulatory requirements. This insight comes from our years of hands-on experience within the safety and risk management division of one of the world's largest and most prestigious universities.
With no limit on users, our powerful, user-friendly interface allows anyone to quickly and effectively accomplish tasks and enables your entire organization to work together more efficiently. Our solutions integrate with your organization's related software and are designed to help you exceed your EHS mandate.
Our EHS software can help your organization save money in many ways through creating a safer workplace, reducing incidents, improving compliance, and increasing productivity.
HOW OUR SOLUTIONS OPTIMIZE YOUR ORGANIZATION
Collect, Analyze, Improve
Get a clear view of the data gathered from your EHS programs with real-time key metrics, trends, and historical comparisons.
Put your data to work to exceed obligations and prioritize efforts to make impactful organizational changes.
MAXIMIZE THE IMPACT OF INTEGRATED INFORMATION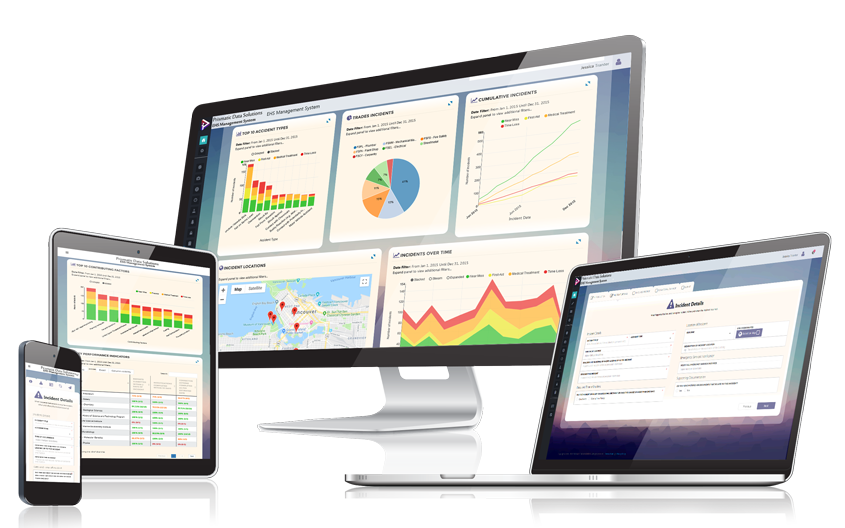 FULLY RESPONSIVE
Our software works on all devices allowing you to report, track, investigate and complete tasks on time. Easily access and finish forms or reports directly from any device and any location.
Cost Savings Opportunities
Software That Pays Off
Our EHS software can help your organization realize cost savings in many ways through creating a safer workplace, and increasing productivity.
Key Features
Comprehensive training videos within each module ensure quality of data capture and full utilization of software: training on demand

'Track changes' feature keeps history of every revision made

Configurable statistics and reports aid performance review and guide meaningful change

Automated notifications and tasks keep team on top of deadlines ensuring compliance and cost-savings

Customizable dashboards to view department specific insightful, real-time key metrics, and historical comparisons

Aesthetically pleasing layout and design put users at ease

Configurable and powerful user-settings allow appropriate access

Mobile friendly software empowers users to complete tasks on any device, anywhere, and anytime
Key Benefits
Safer work environments with less incidents

Cost savings through streamlined systems, less compensation claims, reduced premiums, fines and/or legal actions

Reduced paperwork, effective inter-department communication, more productivity and focus and increased morale

Data integration throughout entire organization provides 'big picture' and comprehensive reporting

Drives resolutions and change: EHS deficiencies noted and priorities identified

Training on demand through embedded videos ensures accessibility and effectiveness

Compliance and regulatory obligations met effectively while building rich database and practical knowledge

Supports reputation management/positive public relations
Contact Us...
Contact our support team today to get started on your way to EHS efficiency.